Here is a step by step guide on how to access your subscription account! Here, you can do things such as change the date of your subscription, modify billing and shipping information, and adjust the frequency in which you receive your blends.
Step 1: Log into your account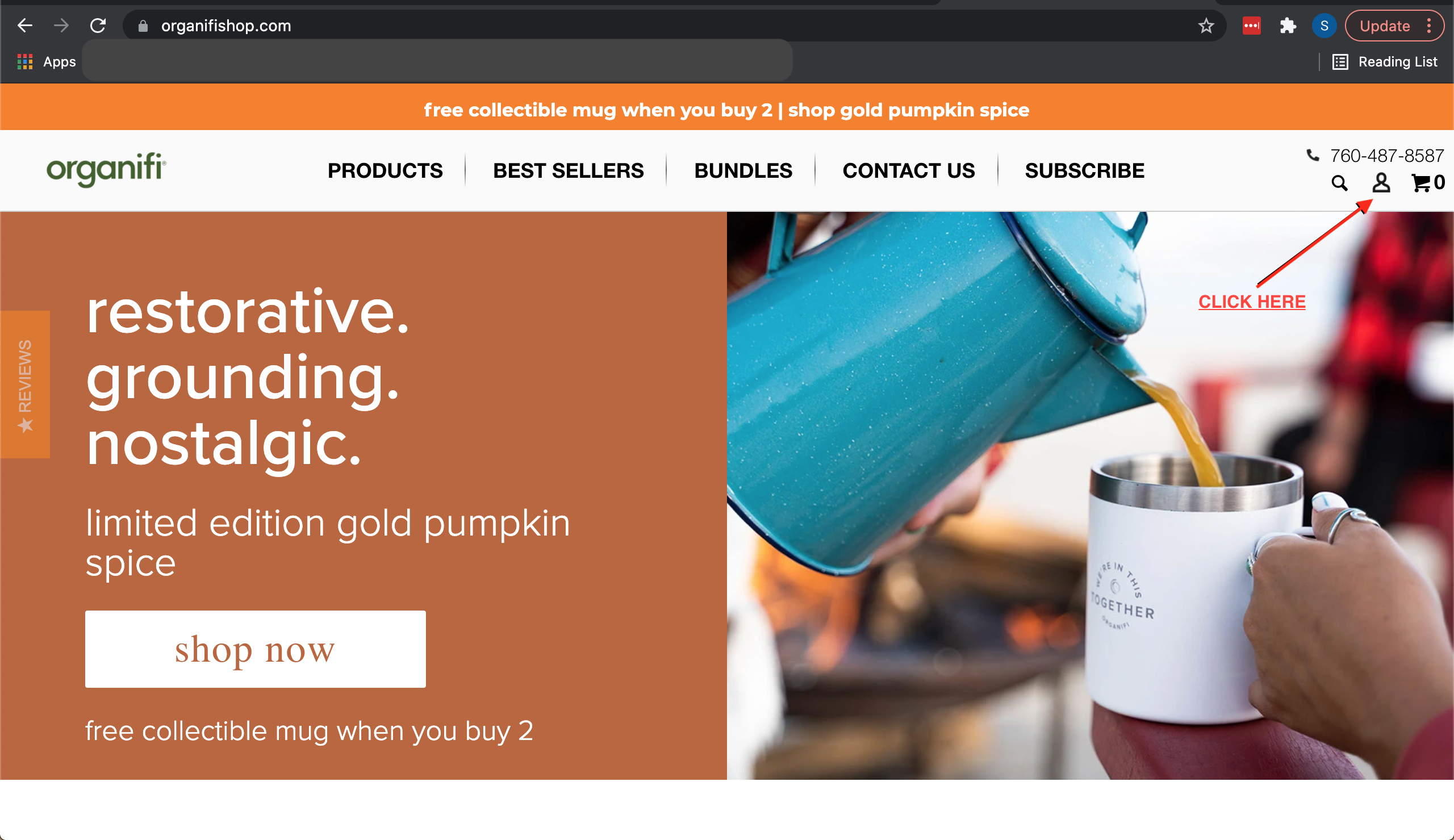 Step 2: Once logged in, select "Manage Your Subscriptions"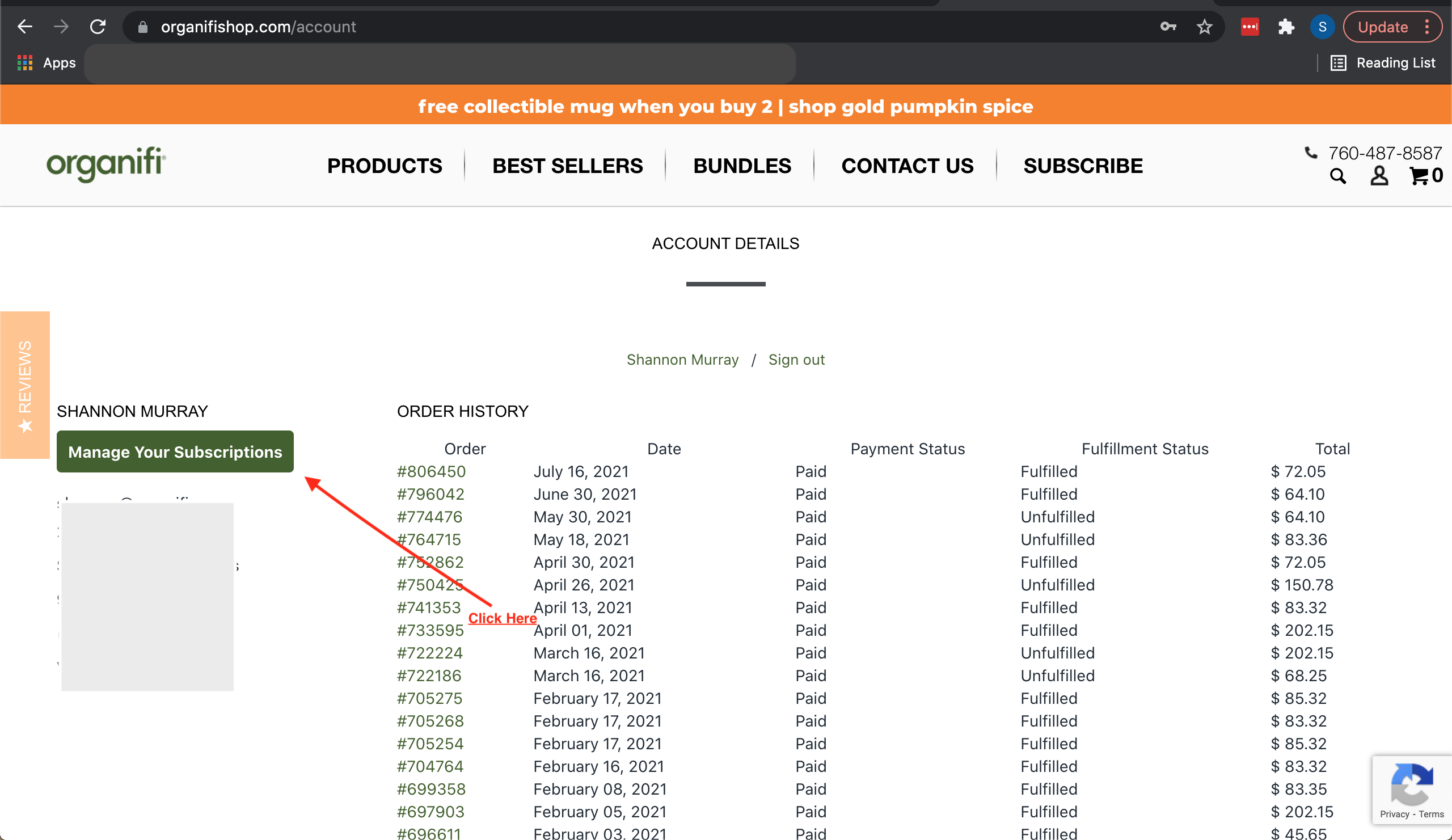 Step 3: Select your option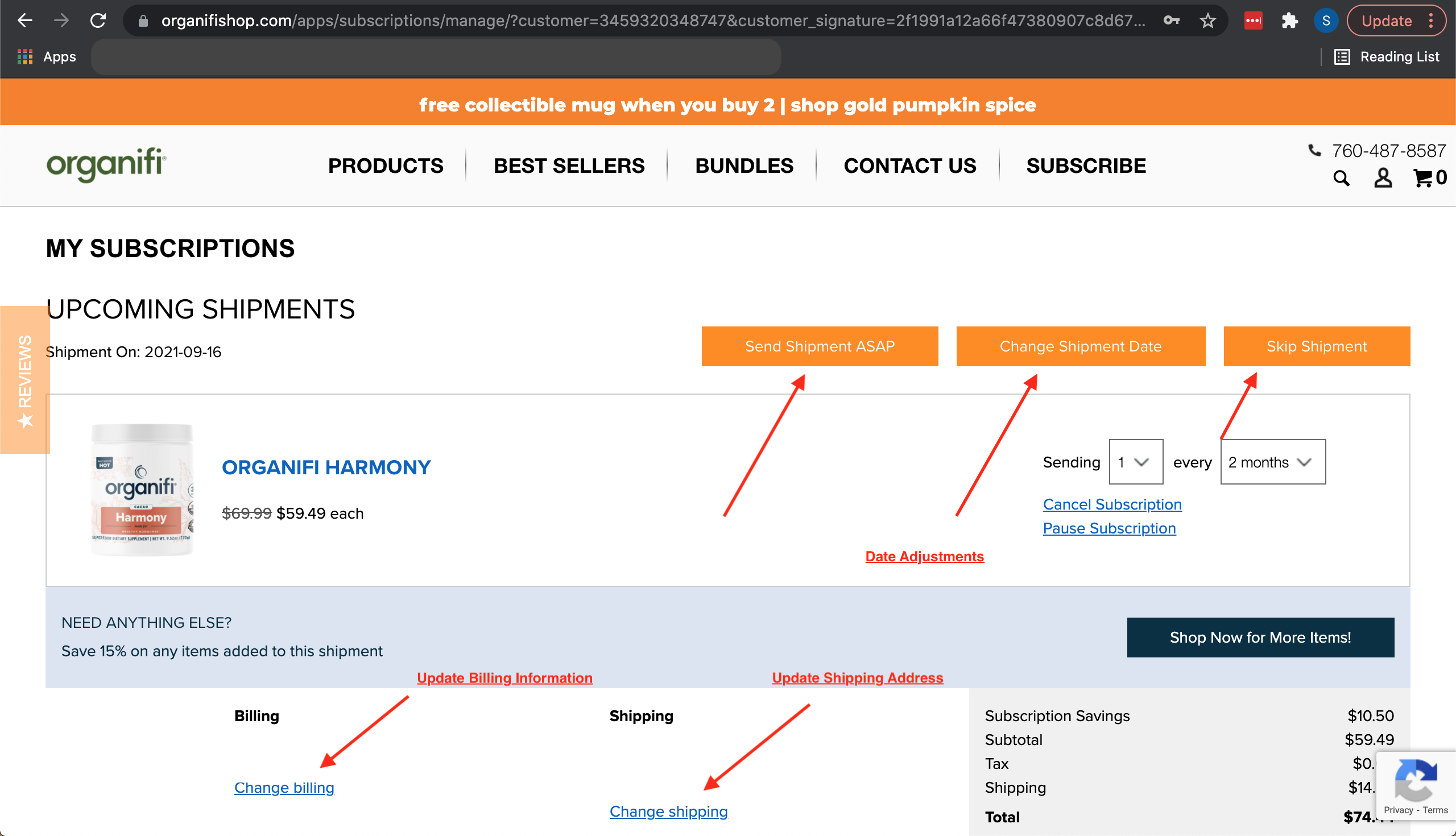 That's all there is to it!
If you still cannot make the changes you need, we're here for you! Our amazing Customer Success team will gladly assist with anything you may need. Give us a call at (760)487-8587.